Happy Wednesday Girls! Hooray for the week being half over!!!!
Grab the graphic and link up too!!
I have gone through the first 40 years of my life never really having a "bucket list", I don't really feel the need to do "anything" before I die. I don't have the urge to go sky diving, I know it sounds crazy, but I am OK if I don't travel the world..I am pretty simple when it comes to that kind of stuff. That being said though my husband and I were just talking this past weekend that we have got to find the time for a little getaway...JUST THE TWO OF US!!! I see so many of my girlfriends posting pictures of their fabulous mini getaways with their husbands and I always think to myself, "we have got to do that"....but it never happens. With 5 kids and super busy schedules it has been next to impossible to try and plan or do anything...and when we do have the time I have major mommy guilt, and we just do something as a whole family. This infuriates my hubby! Now don't get me wrong he LOVES the kids, but he could also totally go for a kid-free weekend!
Isn't that the TRUTH!
We decided that in February we are taking off, kid-free for a weekend! One of the major advantages of having a huge age difference between our kids is we have built in babysitters....so I am feeling very fortunate that we can leave for the weekend and know the little ones are in good hands!!! We are up in the air as to whether we will be going to Charleston for the weekend or up to Asheville...we found greats places to stay at each so now we are just trying to decide.
I have to admit that I am very excited about this, still feeling a little guilty leaving the kids, but not nearly as guilty as I thought I would feel. I am so pumped about having an entire weekend with just my hubby!
We try to have "date nights" and sometimes we are able to sneak out to dinner, just the two of us, but sometimes, something will come up with the kids, or we are just so exhausted that we get some take out and just stay home!
I absolutely LOVE being a mom, and I truly enjoy spending as much time as possible with my children, that being said I also understand how important it is to my husband and our marriage, that we really make it a priority to find some time for just the two of us. It is so easy to lose your own identity when you become a mother!
We are deciding between this resort in Asheville....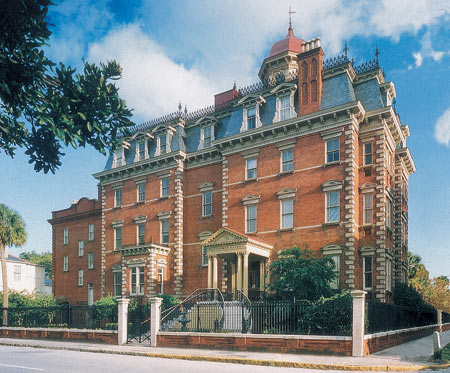 Or here in Charleston....we have not yet decided
Both look so amazing and I have heard great things about both places!
So there you have it...this is my Bucket List for February...a mini get-away with the hubs!
Thanks so much for reading today. Don't forget to link up and share you Bucket List too!